ACE Engineering & Technology
IT Division
will be pleased to serve you with our best technology and process.
We will solve all the worries in the IT field where customers are uncomfortable with accumulated experience and know-how.
There are tasks and ideas to be built, but if you do not know how to do it, please contact the IT Division of ACE E&T immediately.
We promise to reward you with successful results regardless of the industry in various fields such as INFRA construction, DB construction, an all-in-one business development.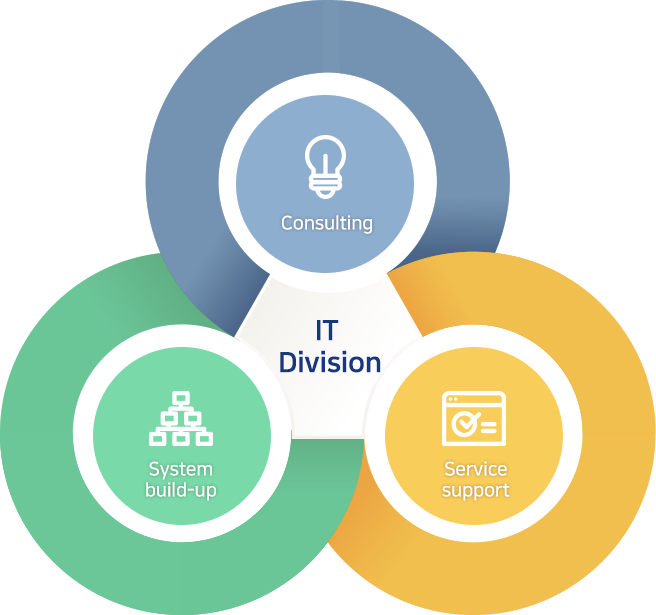 Consulting
ERP, MES, G/W
Engineering business such as shipbuilding and automobiles
Planning service by artificial intelligence
Build-up of IT infrastructure
System build-up
Database build-up
Application development
Web / Mobile / Application development
Service support
Continuous management of build-up system
Support of IT environment (PC, print, network, etc.)
Business content
We will provide customers with high-quality system development and services with new IT technologies in lie with the trend of the fourth industrial era.