ACE Engineering & Technology
대표 프로젝트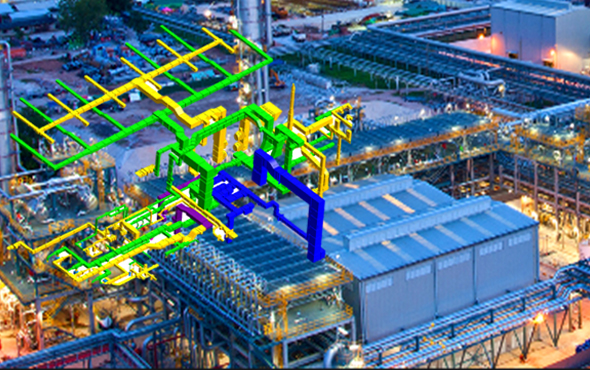 해양플랜트 대표실적

| | |
| --- | --- |
| Project | TCO Module |
| Client | Tengizchevroil LLP/KPJV/Hi Air Korea |
| Work Schedule | Jun 2019 ~ Jun 2020 |
| Scope of Work | Detail + Fabrication |
HVAC with Modeling of 12 Modules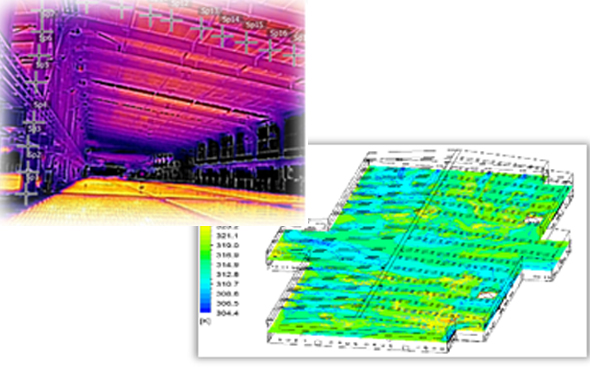 해양플랜트 대표실적

| | |
| --- | --- |
| Project | Improvement of Ventilation System |
| Client | LS-Nikko No. 1 & No. 2 Shop |
| Work Schedule | Aug. 2017 ~ Mar. 2018 |
| Scope of Work | Ventilation System Analysis |
Before
- Difficulty in controlling the airflow of the factory during the summer season due to humid and hot working conditions inside the factory.
After
- Computer Fluid Dynamics (CFD) design analysis techniques change the airflow inside the factory to reduce the temperature in the summertime to create a pleasant working environment to improve workers'.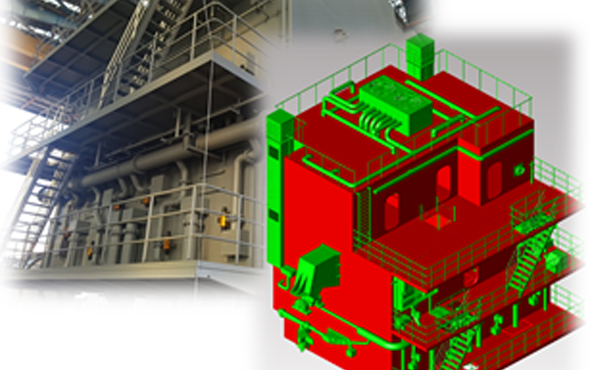 해양플랜트 대표실적
Project
Navy Survival Drilling Center
Client
Navy, MOD
Work Schedule
2nd Dec. 2019 ~ May. 2020
1st Sep. 2017 ~ Nov. 2017
Scope of Work
Detail + Fabrication
180 weight tons for Structure, Piping, Electricity, HVAC, and Outfitting
Situation training equipment that can be used to train survival.
This training equipment creates an emergency where traps are flooded or stranded due to attacks or shipwrecks in virtual attles, and crews can immediately control the damage and recovery of each compartment, such as the engine room, in this virtual environment and train to escape.
해양플랜트 실적
No.
PROJECT NAME
CLIENT/YARD
TYPE
SCOPE OF SERVICES
DESCRIPTION
PROJECT PERIOD
1
NAVY SURVIVAL DRILLING CENTER
NAVY, KOREA
MILITARY
EQUIPMENT
DETAIL+FAB
STR+HVAC+PIPING+
ELEC+OUTFITTING
FEB 2020-MAY 2020
2
TCO (TENGIZCHEROIL LLP, KAZAKHSTAN)
TCO/KPJV/HI AIR KOREA
OIL & GAS PLANT
DETAIL+FAB
MODULE DUCT
DEC 2019-JUN 2020
3
FACTORY VENTILATION SYSTEM
LS-NIKKO
INDUSTRIAL PLANT
FEED+BASIC+DETAIL
HVAC
AUG 2017-MAR 2018
4
NAVY SURVIVAL DRILLING CENTER
NAVY, KOREA
MILITARY
EQUIPMENT
DETAIL+FAB
STR+HVAC+PIPING+
ELEC+OUTFITTING
SEP 2017-DEC 2017
5
HEAT TREATMENT PLANT (7 & 8)
HYOSUNG, VIETNAM
INDUSTRIAL PLANT
DETAIL+FAB
HVAC
AUG 2017-OCT 2017
6
GORGON
CHEVRON/HHI
LNG MODULE PLANT
DETAIL+FAB
HVAC+3D MODELING
JAN 2011-JUN 2012
7
HDO NEW FBC BOILER (#8)
HYUNDAI OILBANK/HHI
BOILER PLANT
DETAIL+FAB
HVAC+PLUMBING
NOV 2010-MAY 2011
8
IGD DAS ISLAND
ADGAS/HHI
ONSHORE MODULE
DETAIL+FAB
HVAC+PLUMBING
APR 2010-JUN 2011
9
POSCO PROJECT
POSCO/STEMP
ONSHORE PLANT
DETAIL
STR+PIPING
MAR 2006-DEC 2006
10
SAKHALIN-1 OPF
FLUOR/
EXXON NEFTEGAS/HHI
ONSHORE MODULE
DETAIL
HVAC
OCT 2005-SEP 2006